Interested in finding out more about online learning?
Get a free consultation Today!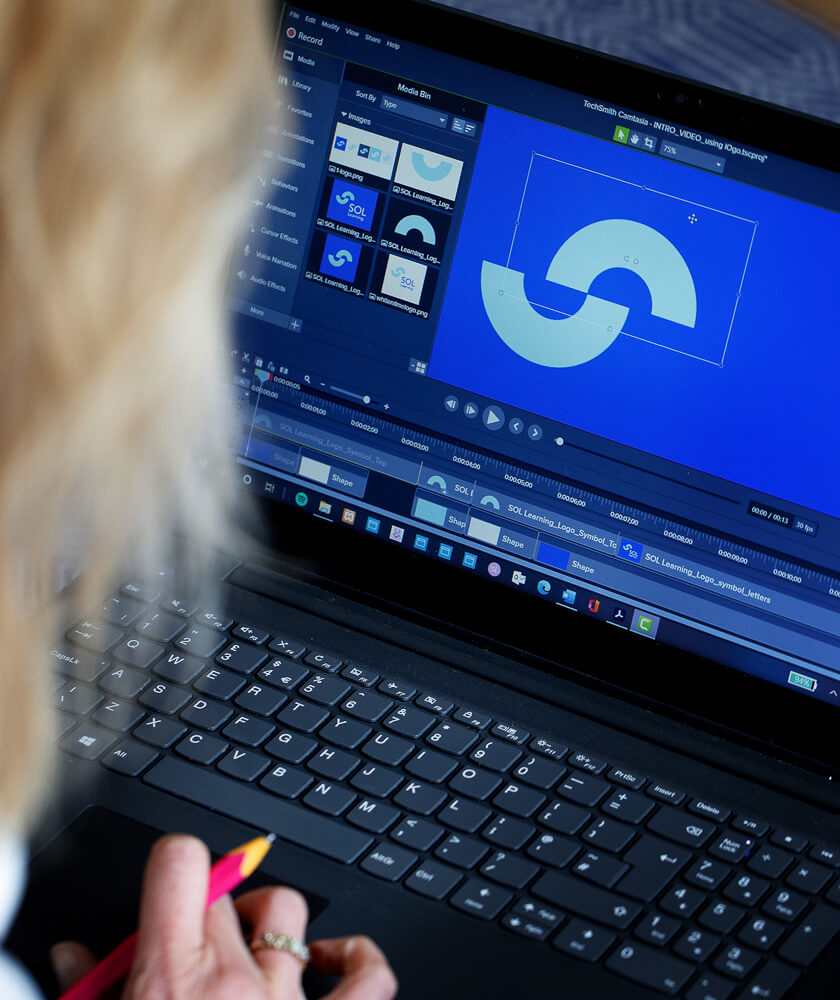 Taking your learning online, what's involved?
Design thinking is a combination of a learner centred approach to design & logical research with the objective of delivering a creative learning solution. 
So what does this mean for you? 
Adapting the instructional design approach to create a bespoke solution that will deliver your business goals.
Our range of Services are geared to easily and efficiently facilitate adapting to online learning.
When we work with you on projects,  collaboration is valued & we view our role as a valuable extension to your team. Together we will thrive through interactive engagement and deliver project goals.
Whether you are looking to develop a short unit or a full-scale blended learning experience we can scale to meet your needs. Here, you will find a range of services to craft a total learning solution based on adult learning principles.
Consultancy
Provide instructional design advice to help define/ streamline processes. Identify training needs that will improve knowledge and change the behaviour of your target audience.
Analyse your learners, implement learning strategies that will capture their attention
Measure return on investment (ROI) – Quantify how has a change occurred & delivered your business goal.
Design Bespoke Learning Programmes
Build scenarios that enable learners to participate, explore and deepen their understanding within a safe environment.  Learning is designed to be delivered as self-paced lessons but also to live delivery.
Using award-winning authoring software, Articulate 360, to build engaging learning modules that inspire your learners. These programmes are built for asynchronous self-paced delivery, allowing your learners the flexibility to complete the programme when suits and the control to go at their own pace.
Develop assessment tools that measure the learning achieved.
Design & building Online Learning Systems
Creating a blended learning approach – depending on the needs of your learners the programme can be live instructor led sessions or online self-paced learning.
Content Creation
Revise old content & give it a fresh new look by updating the templates, adding different media, or changing animations and transitions.
Services are geared towards building a library of training assets held in learning management systems.
It can be difficult trying to decide if digital learning is the right solution for your business or how to design & develop the right product. There are so many different options within the learning ecosystem to explore so why not take the time to call and we can discuss your requirements.
There's a lot to be gained by starting the conversation.